We strongly encourage you to have a medication lockbox.
A secure lockbox helps support many healthy and responsible medication habits. It's important to keep medications organized in one location. Storing valuable medications in a secure location helps to keep them safe from sticky fingers. A lockbox also protects health information privacy by keeping medications out of sight.
You can find lockboxes in all shapes, sizes, and levels of security. The most common ones look like a small case, with a combination lock that you can set yourself. They are generally available at large retailers, although they are sometimes found in the office supply department instead of the health and beauty department or pharmacy. Higher security boxes, which we recommend for individuals with opioid or other schedule 3 medications, are available online. Here are some places to start your shopping.
We think everyone should have a medication lockbox. If you want one but can't quite make it work financially, please contact us. We'll do our best to help you out.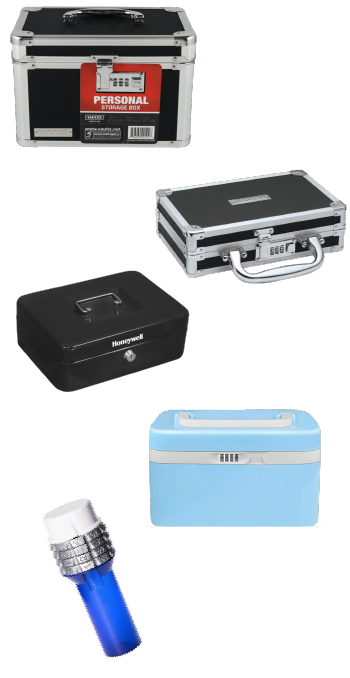 (Please note: KCSAC is in no way affiliated or compensated by these businesses. We simply provide these links as a resource.)