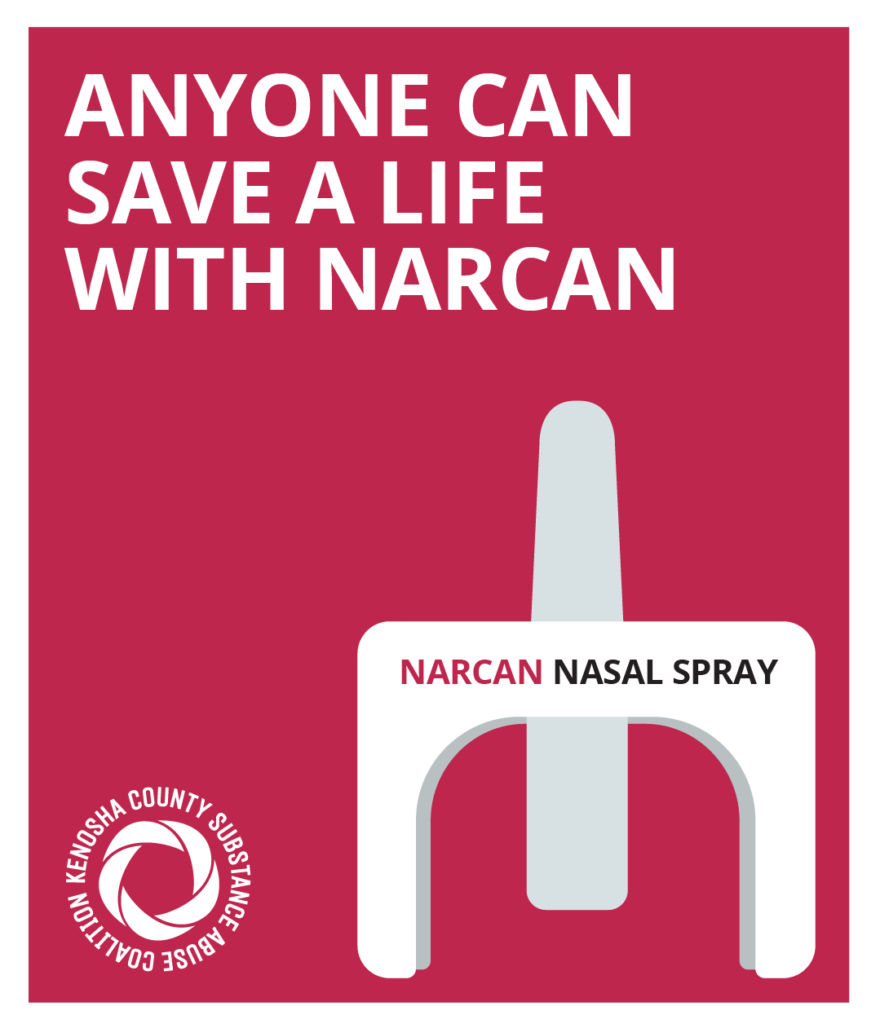 "And I would have stayed up with you all night; had I known how to save a life." (The Fray)
Since the 2017 declaration of the opioid epidemic as a public health emergency, the Kenosha County community diligently combined forces in the battle against the worst drug crisis in the nation's history. The opioid epidemic has claimed the lives of too many community members, and the staggering count continues to rise. The swiftest way to combat the number of overdose deaths is through the administration of the emergency medication, naloxone – better known as Narcan.
An opioid overdose occurs because opioid medications/drugs (such as heroin, fentanyl, Vicodin, Oxycodone, morphine) depress the respiratory system, resulting in a slow onset death by depleting the oxygen in the body. No oxygen, no life. Narcan, the opioid overdose antidote, reverses an overdose by blocking the effect of an opioid and restoring a patient's breathing. It is safe, effective, inexpensive, and relatively easy to administer. Because of these characteristics, family and friends become first responders who can intervene promptly and save a life.
However, reluctance, lack of knowledge, and deep-rooted stigmas and societal divides over mental health and addiction are limiting the use of Narcan. Many people who are not in the medical field are afraid to administer a medication without knowledge or license. Narcan is very user-friendly and needs no special knowledge or licensure for administration. In fact, United States Surgeon General Jerome Adams stressed the importance of Narcan with his following statement: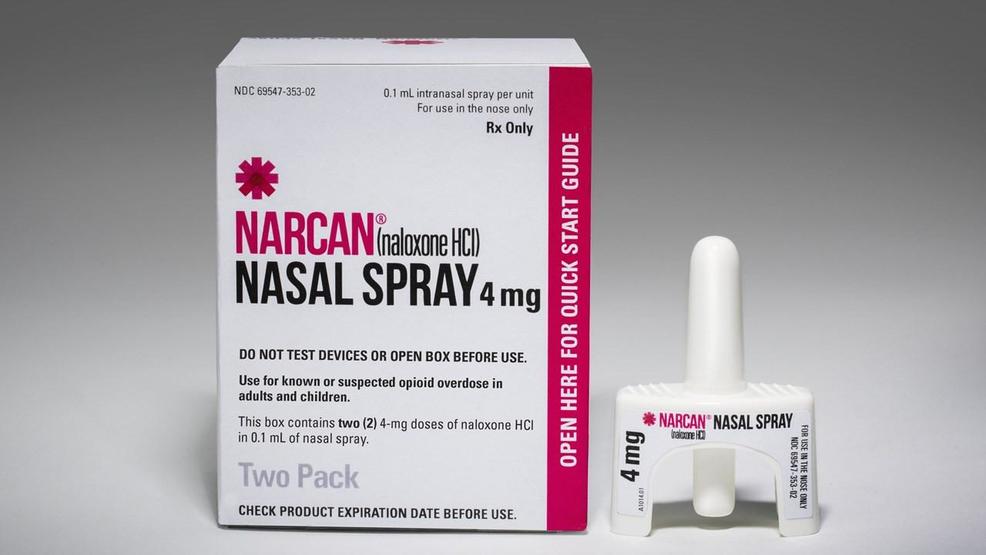 "For patients currently taking high doses of opioids as prescribed for pain, individuals misusing prescription opioids, individuals using illicit opioids such as heroin or fentanyl, health care practitioners, family and friends of people who have an opioid use disorder, and community members who come into contact with people at risk for opioid overdose, knowing how to use naloxone (Narcan) and keeping it within reach can save a life."
Rarely in this day and age can any of us say that we are NEVER in contact with people at risk for opioid overdose, so, what he's suggesting is that pretty much every single American should know how to use naloxone (Narcan) and keep it within reach so that we can all save a life.
Research shows a decrease in opioid overdose deaths in communities where Narcan and opioid overdose education is readily and abundantly available. Laws have therefore been designed that permit and protect those who administer Narcan and call for help during an opioid overdose emergency. The Kenosha County Division of Health and the AIDS Resource Center provides complimentary Narcan training programs. In just 30 minutes, individuals are exposed to Narcan and educated on the fast, easy steps to administering Narcan via nasal spray or shot.
Strategies around awareness and promotion of Narcan continue to develop, and members of our community cannot sit idly by any longer, wishing this epidemic to end. It is imperative we raise awareness and empower our community to help in this fight. Anyone can carry Narcan; anyone can administer Narcan; anyone can help save a life with Narcan…together we all can.
For free Narcan training through the Kenosha County Division of Health, contact the Narcan line at (262) 605-6741 or email [email protected]
The AIDS Resource Center of Wisconsin also provides training and can be contacted at 262-657-6644 for more information.