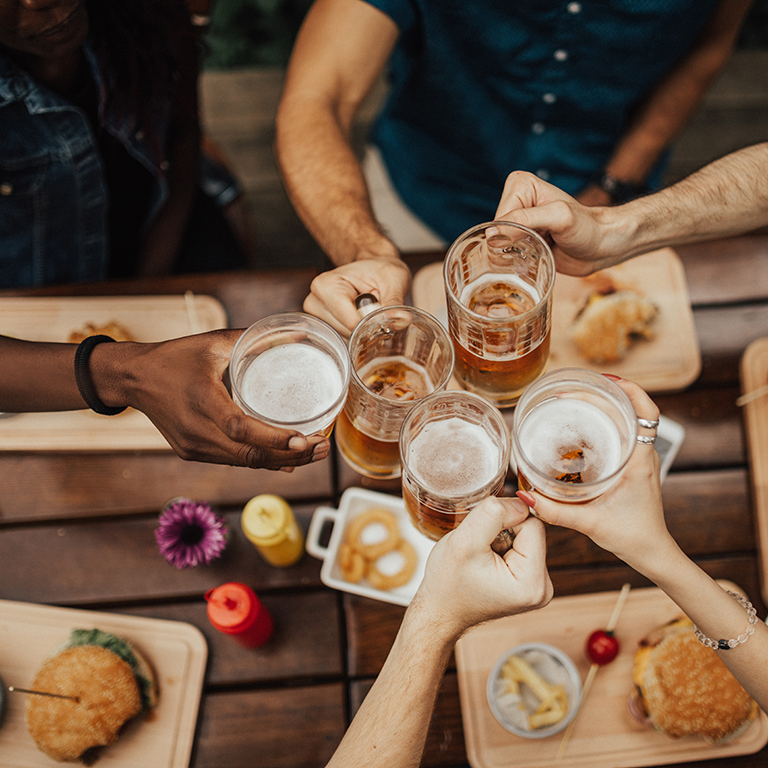 I catch myself saying, "He's addicted to X," and then I remember that addiction is addiction. A person isn't addicted to any one substance. He may PREFER one substance over another, but that's a slippery slope. A person I love once told me that he had a slip and used heroin. "Oh, what happened?" I asked. Then I knew, before he ever said a word. I said, "Never mind. I know what happened. You were drinking." He said, "Yup. I was drinking, I got drunk, and I figured, 'Eh, might as well use heroin.'" The slippery slope.
We often refer to certain drugs as "gateway drugs" because they are a gateway to using other drugs. This isn't true for everyone, but it is true for the 12% of the population or so who have addictions. They can't safely use one substance but stay away from others. That first substance is a gateway to all other drugs.
So, when you love a person with an addiction, show that love while in her presence by abstaining from mood-altering substances; show that love by modeling a healthy relationship with alcohol or other drugs; show that love by seeing the disease he has and not making it worse.
Let's use another disease, cancer, as an example, and let's pretend that a person you love has cancer that is decidedly caused by grilled meat, a known carcinogen. Would you invite that person over and cook burgers on the grill in front of her? Would you give him a salad while you eat your big, juicy grilled steak? Would you have a cookout and expect that person to attend but not eat the grilled meat? And, if you would expect that person to eat around the grilled meat, enjoying potato salad and watermelon, would you post a picture on social media of yourself with a hunk of grilled meat and comment on how absolutely delicious it is, how you've missed it all day, how it's going to get you through the night? Would you post your wonderfully staged pictures of your friend along with the grilled meat, knowing he shouldn't be eating it but reveling in his looking on?
Kind, loving people wouldn't do this. They don't put their loved ones in harm's way, and that's exactly what this is: too often we care more about our comfort than we do about the comfort of those we love. That's OK in some circumstances – such as overruling the movie to see on date night – but it's not OK when we're trying to mitigate the effects of a chronic, progressive, lethal disease.
This is a part of stigma we don't talk about much because it's really painful to see it. We want to believe that what we're doing isn't harming our loved ones and that we can continue to live our lives but expect those with addictions to change…but not to change too much because we certainly don't want them to signify a mirror of ourselves and the fact that we, too, may have a problem with substances.