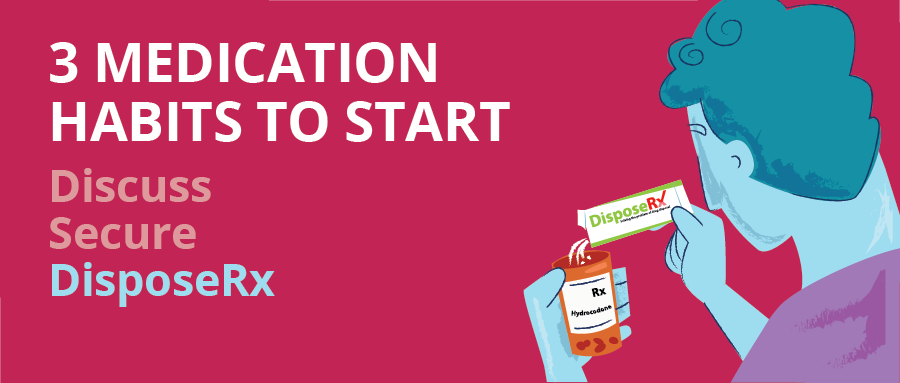 DISPOSE of your unused prescriptons using DisposeRx, a simple in-home medication disposal solution that uses non-toxic polymers to permanently physically and chemically sequester dangerous prescription drugs. DisposeRx works for powders, pills, tablets, capsules, liquids, and patches, making them inert and unavailable for illicit use or pollution.  Contact us for more information or to request a DisposeRx packet.
INSTRUCTIONS FOR DISPOSAL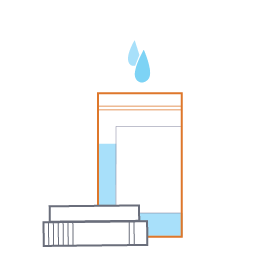 1. Open vial and add warm tap water until the vial is 2/3rds full.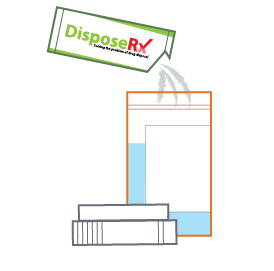 2. Add DisposeRx powder and shake for 30 seconds; content will solidify in less than 10 minutes.